News
CDO Adds DT Research Rugged Tablet to AIT-6 Contract
Dayton, OH (October 1, 2021) – CDO Technologies has added the DT Research 382GL tablet computer to their Department of Defense Automatic Identification Technology (AIT-6) Contract. The unique DT382GL 8 inch Windows 10 tablet by DT Research provides a cost effective, rugged solution for Government end users, enhanced with an integrated CAC reader and 800 NIT display.
AIT-6, managed by the Army Contracting Command in Rock Island, IL, includes hardware, software and Technical Engineering Services (TES) for use by the Department of Defense, United States Coast Guard, North Atlantic Treaty Organizations, Foreign Military Sales and other Federal Agencies and contractors. The objective of the AIT-6 acquisition is to provide state-of-the-art logistics identification, tracking, locating and monitoring of assets and processes. This AIT technology will deliver standardization and inter-operability among Government users of AIT components purchased from this Contract.
"CDO is excited to start this new relationship with DT Research," noted Don Ertel, Senior Vice President of CDO Technologies, "with a long history of mobile computing product delivery to the Department of Defense, CDO's ability to add a market-leading device to their Department of Defense contract helps us continue to grow our hardware implementation program."
The DT Research 382GL tablet features an 8-inch high brightness capacitive touch screen and Microsoft® Windows® 10 IoT Enterprise, with a built-in Common Access Card (CAC) reader and 1D/2D Barcode Scanner. The small-form, IP65 and MIL-STD-810G rated rugged handheld tablet can perform secure ID and vehicle verification necessary to access restricted areas as well as secure logical access to computer networks.
"CDO's goals are closely aligned with our mission, which makes for a great partnership to deliver the most advanced technology solutions to meet the growing security, logistics and asset management needs for government agencies and other companies." said Daw Tsai, President of DT Research.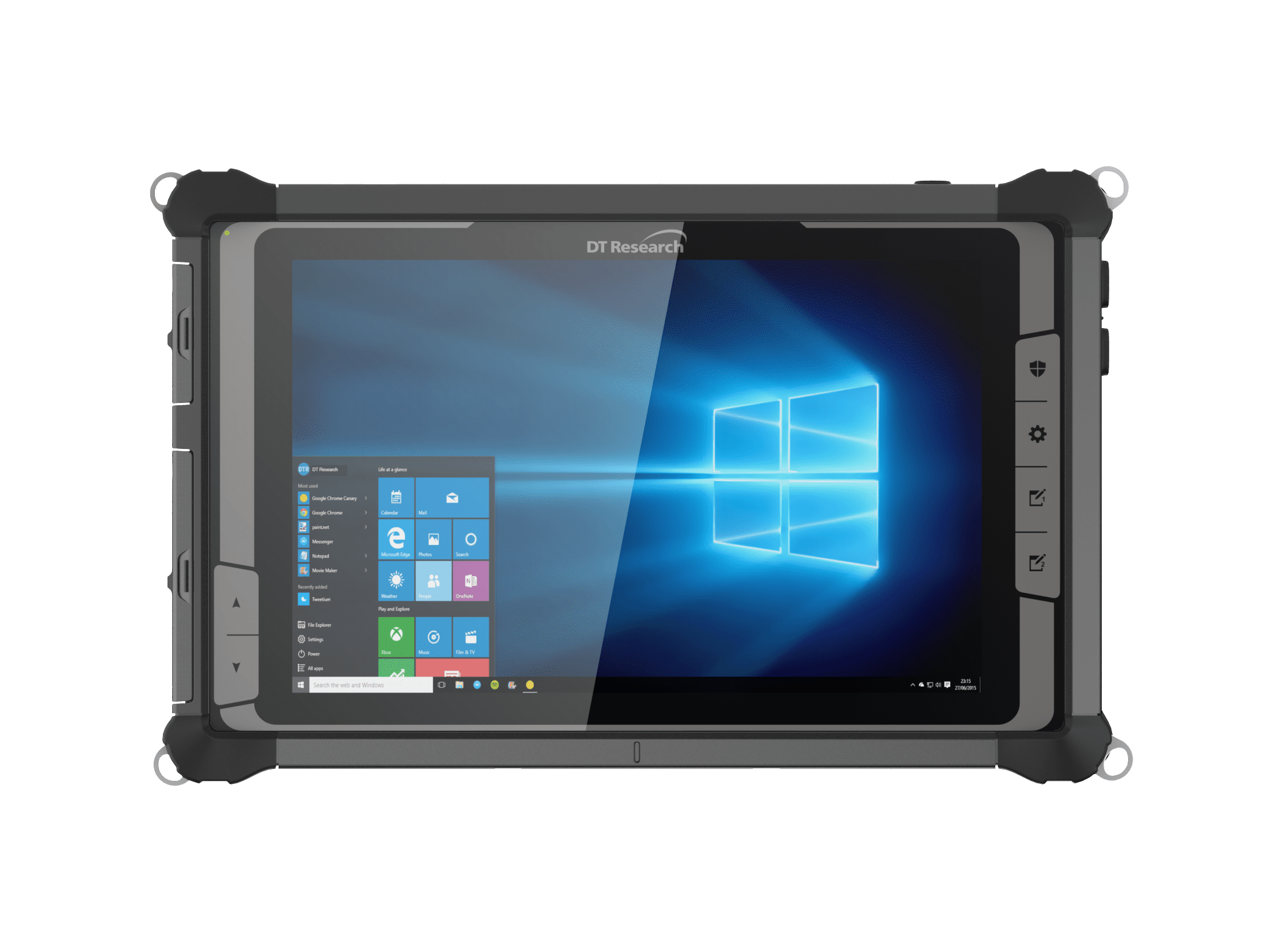 About CDO Technologies
Since 1995, CDO Technologies has delivered solutions to federal and commercial business problems. Their services include technology and process improvement to enhance efficiency and affordability. The right technology and the right people empower their customers to achieve more productivity and success.
About DT Research
DT Research™, an early Mobile Tablet pioneer and leading designer and manufacturer of purpose-built computing systems for vertical markets, delivers the world's most comprehensive line of Rugged and GNSS Tablets, Mobile POS Tablets and Medical Computing Solutions. DT Research products are uniquely designed with customizable built-in options assembled in California, providing customers with rapid time-to-market solutions that are also TAA compliant. The DT Research family of products is based on embedded computing platforms that power secure, reliable and cost-effective computing. DT Research systems offer computing mobility within industrial and harsh environments through durable solutions with wireless connectivity, high-quality touch displays and Windows® operating systems. More than 200 organizations across the globe rely on DT Research solutions in industries such as government, healthcare, hospitality, logistics, military, retail and warehousing. DT Research is headquartered in Silicon Valley, California. For more information, visit www.dtresearch.com and follow @dtresearch, #MilitaryTablets, #RuggedTablets and #GNSSTablets.
All brands and product names may be trademarks and/or registered trademarks of their respective owners.
CONTACT INFORMATION:
CDO Technologies, www.cdotech.com
Don Ertel
Phone: 937-476-2212
Email: don.ertel@cdotech.com

DT Research, www.dtresearch.com
Gabrielle Marshall
Phone: 408-934-6192
Email: gmarshall@dtri.com