President
Al Wofford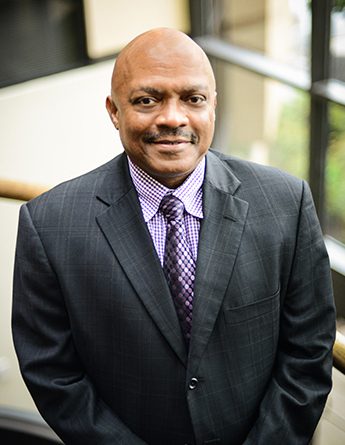 As the Founder and President of CDO Technologies, Al Wofford has dedicated his life to bringing groundbreaking technology and innovation to address everyday business challenges. For nearly 30 years, he has worked to develop a suite of technology including automatic identification, sensors, global positioning systems, and communication technologies to improve workflow process efficiency, asset visibility, and real-time location.
Mr. Wofford has grown the company from a team of two to employing over 300 people at 8 locations throughout the U.S. Under his leadership, revenues have increased every year since the company's inception in 1995. Ranked at number 14 in the Dayton Business Journal's 25 Fastest Growing Companies in 2004, CDO Technologies has offered award-winning products in solutions in both federal and commercial sectors. Advancing Identification Matters (AIM), the industry association and worldwide authority on barcode, RFID, RTLS, NFC and mobile computing, selected CDO RoadTag as the winner of the 2015 RFID Case Study Competition.
An Air Force veteran, Mr. Wofford holds an MBA from the Golden Gate University and a BA from the University of South Carolina. His involvement in economic development organizations, such as the Dayton Development Coalition and the Ohio Minority Supplier Development Council, gives him a strong sense of the industry issues businesses face today.
Mr. Wofford is very active in the community and believes that collaboration leads breakthroughs in technology and social change. He has served the community through the Wright Brothers Institute, Air Force Communications Electronics Association, Wright State Applied Research Corporation, and Omega Community Development Corporation, among others. Mr. Wofford's dedication to business growth and practical technology application improves communities and businesses.
Today, CDO Technologies leverages data collection, sensors, advanced communications technologies, and managed services solutions to help businesses operate more efficiently and effectively.