A: Barcode: Encodes digital data into a visual pattern (black lines and white spaces) that a barcode scanner can read. That encoded digital data from the barcode label transfers from the barcode scanner to a database. Barcode scanners read one label at a time and must be within line-of-sight of the scanner optics. The advantage of barcode technology is its accuracy and low price.
RFID (Radio-Frequency Identification): Uses digital data encoded in RFID tags and captured by a RFID reader via radio waves. That encoded digital data from the tag transfers from the RFID reader to a database. RFID has several advantages over systems that use barcode technology. The most notable is that RFID tag data can be read outside the line-of-sight. Barcodes must align with an optical scanner. RFID scanners can also read a large amount of RFID tags at one time. Barcode scanners can only read one label at a time.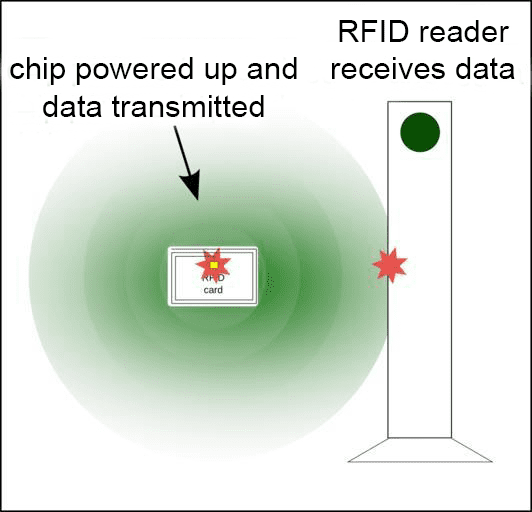 Selecting the right technology depends on your application and environment. If you need high accuracy and your assets are in narrow storage aisles, the best technology choice is generally barcode. If you have hundreds of assets located in large storage aisles, rooms, or buildings, usually the best technology choice is RFID.
*Note: These are very simplified examples. You must understand assets, application, and environment to select the right technology solution.