Know exactly what you have and exactly where to find it with CDO Critical Asset Tracking Solution (CATS). When something goes missing, your entire operation comes to a halt until you find it. CDO understands the challenges behind tracking and accounting for critical assets. Get the information you need, when you need it, and keep your operation moving efficiently.
What is Asset Tracking?
Asset tracking is the process of collecting data to monitor the status, location, and inventory of your business assets. Your business can leverage this technology to record data, locate inventory, and track assets in real-time for improved operational efficiency. At a high-level, asset tracking breaks down into three core components: Find, Record, and Track. With the right solution in place, you'll never have to worry about your assets going missing.
Find
All of your assets have a last known location. As items move through your workflow process, a database is continually updated with accurate location information. The access to last known location data quickly gives you a starting point when it comes time to locate assets.
Record
Capturing data about your critical assets is more than just knowing where they are at any given time. When assets are scanned, a timestamp is created and added to the last known location history log for that specific asset.
Track
Tracking is the third component of critical asset tracking. The information captured in the recording phase creates a very specific picture of the asset's lifecycle and can provide insight into operational improvement. This data is accessible 24/7 and can be analyzed to determine asset utilization and ways to increase efficiency.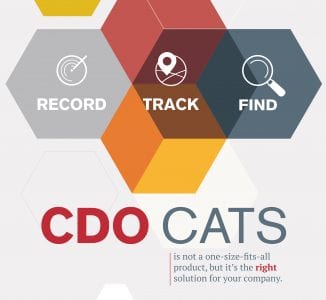 Benefits of Using CDO CATS
When choosing a system to track your critical assets, it is important to understand how your business will directly benefit from the technology. You want a system that can grow with your business as you increase production capability, one that will help you reduce production costs, and ultimately better serve your customers. With CDO CATS, you'll receive:
Audits – Conduct quick, efficient audits on inventory to provide granular visibility and increase operational efficiency.
Security – Your data is secure with CDO CATS. The system gives you the flexibility to have an installation in-house, in a corporate data center, or in the cloud. System users are granted specific access levels, so you can control who sees what based on roles and responsibilities. CDO CATS also gives you the ability to securely exchange data with ERP (Enterprise Resource Planning), financial, manufacturing, and maintenance systems.
Real-Time Data – CDO CATS always provides real-time data and can be used online or offline, Wifi is not required. When used in offline mode you can sync data with your server when the system is reconnected.
Accurate Inventory – One of the biggest benefits of using CDO CATS for your critical asset tracking is the ability to conduct quick, accurate physical inventory counts. In addition, you always get to pinpoint accuracy for the asset's physical location. All of this data can be seamlessly communicated with ERP, financial, manufacturing, and maintenance systems.
Location – Develop a hierarchy of unlimited locations as it relates to your terminology and SOP (Standard Operating Procedure).
Expected Delivery – Make sure your deliveries are right 100% of the time. Avoid costly shipping mistakes and keep your customers satisfied through shipping validation.
Track Transfers – Operational efficiency can be improved by tracking asset transfers among departments, buildings, or additional company locations.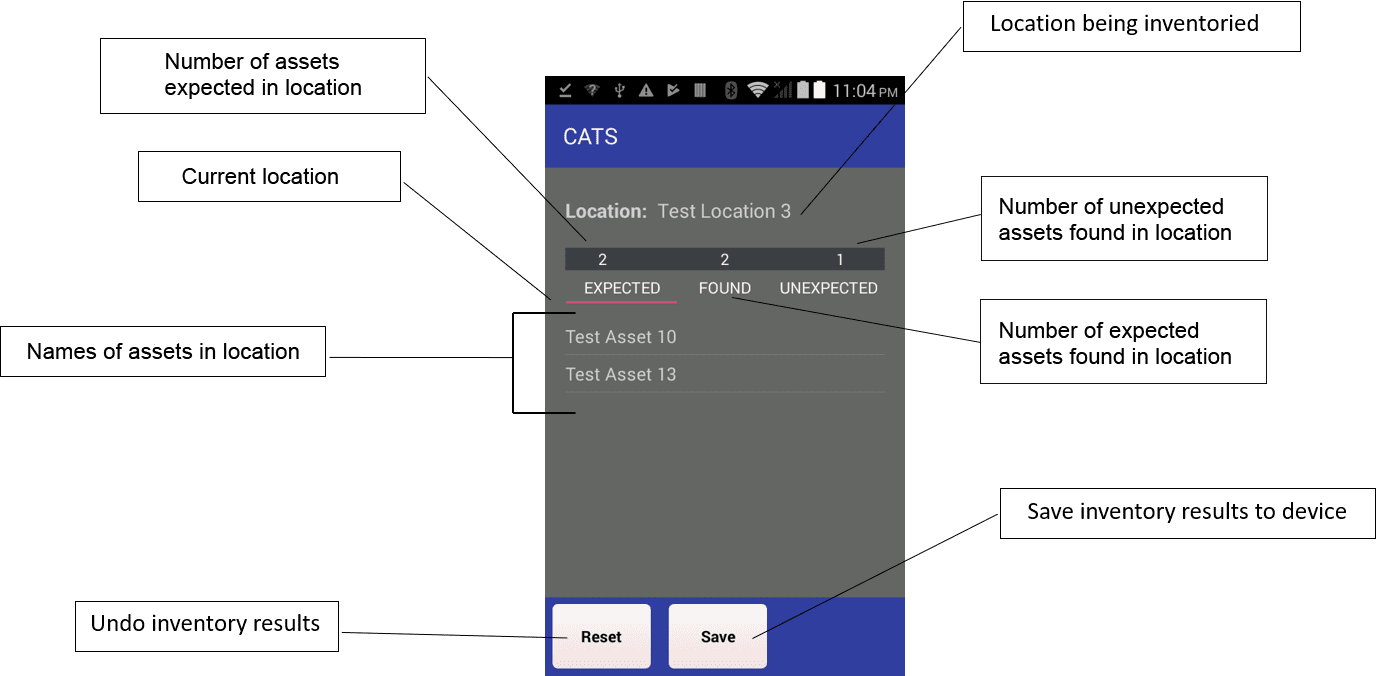 *Client Testimonial: When I had to locate files manually before, it often took a lot of time and sometimes I would have to get others to help. Using our asset tracking solution has significantly reduced my search time for case files. Since starting with CATS, I haven't had any problems locating files. I have quick and easy visibility to any file in our office. In addition to tracking case files, we scan and track minute books for our partners. With multiple libraries full of minute books, we did not have good visibility to them before, so it's nice to be able to easily locate the specific minute book we need. – Case Manager at Ohio Law Firm
"Where's my stuff?" is a challenge that all businesses struggle to solve. Critical asset tracking can be implemented in just about any industry. You'll see this technology used in a wide range of scenarios, everything from locating case files in a large law firm to stocking auto parts in warehouses. If you're in need of an asset tracking solution for your business, you can download our product brochure for additional information.