Senior Vice President of Operations
Don Ertel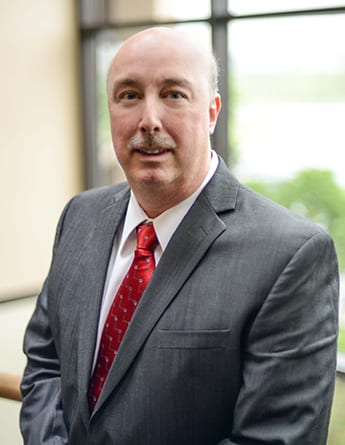 Don Ertel is Senior Vice President of Operations. Mr. Ertel is responsible for strategic, tactical plan development and execution of Auto-ID solutions for CDO. Mr. Ertel's leadership has led to the development and implementation of several successful Auto-ID solutions deployed across the DoD.

As Vice President of CDO's Systems & Technology Solutions division, Mr. Ertel was responsible for growing the division from a start-up to its current state as a leader in supplying AIDC solutions. He has experience in all levels of management and is well versed in managing the development of AIDC solutions from requirements through deployment and sustainment.

In his current role, Mr. Ertel is responsible for strategic and tactical plan development and execution for over 200 people at multiple geographic sites and over $26 Million in sales.  Mr. Ertel uses his 24 years of Auto-ID Industry experience to enhance the contribution technology makes to the overall success of CDO and its customers, assimilating emerging technologies in business solutions, and developing technology strategies that align with business and customer needs.  Additionally, Mr. Ertel has to staff, supervise, mentor, and lead teams of highly skilled managers, technical, functional, and support staff daily. These dynamic teams under Mr. Ertel's leadership develop and implement technology plans based on business requirements, including infrastructure requirements, business application solutions, computer operations, and sustainment support.The key to Mr. Ertel's success has always been to ensure customer service comes first.

Raised in Cedarville, Ohio, he now lives with his wife Natalie, daughter Rachel and son Ryan in Beavercreek, Ohio. Don has recently been honored with being inducted into the AIDC 100 organization and currently sits on the Board of Directors for AIM North America.