News
Military Spouse Employment Partnership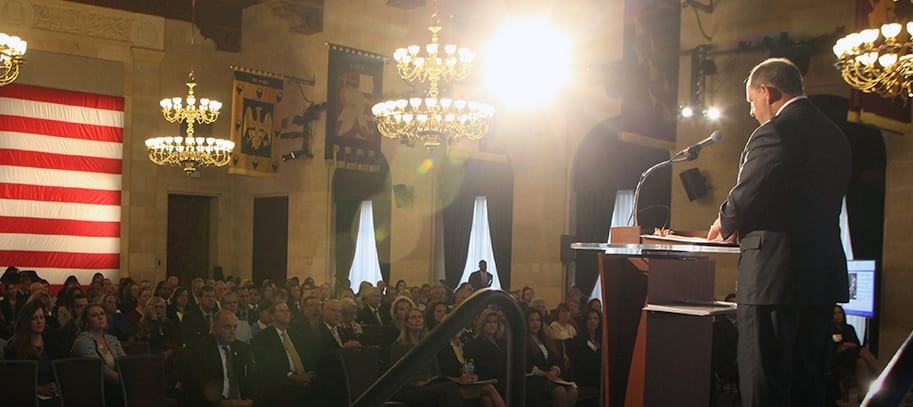 CDO Technologies, Inc. is the latest member of the Military Spouse Employment Partnership (MSEP) through the Department of Defense Spouse Education and Career Opportunities program. The program provides education and career guidance to military spouses worldwide and offers comprehensive resources and tools as their careers progress.
"We have always maintained strong partnership with the Department of Defense and many of the people on my team have a history of serving in the military, myself included," said Al Wofford, founder and president of CDO Technologies. "It's an honor to extend our positive relationship to include formalizing our practice of recruiting military spouses."
Recruiting will not be limited to CDO's headquarters in Dayton, Ohio. Experts in Information Technology, Cyber Security, Logistics, and Maintenance and Repair are needed across the country to assist in implementing solutions like Application Migration to the Cloud, IT Infrastructure installation and support, Automatic Identification Technologies (AIT), and Research and Development. Telework opportunities are also available. All available positions will be listed at MSEP Career Portal and on CDO's website.
The Military Spouse Employment Partnership is part of the Department of Defense's broader Spouse Education and Career Opportunities (SECO) program, which seeks to reduce the 23 percent unemployment rate experienced by military spouses and close the 25 percent wage gap currently experienced by military wives. SECO provides education and career guidance to military spouses worldwide, offering free comprehensive resources and tools related to career exploration, education, training and licensing, employment readiness, and career connections. This program also offers free career coaching services six days a week. Learn more about Spouse Education and Career Opportunities by visiting Military OneSource or calling 800-342-9647 to speak to a SECO career coach.